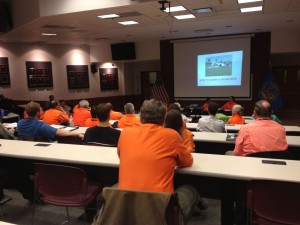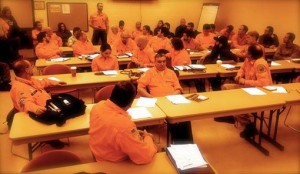 Monthly Team Meetings and Classroom Trainings
New Jersey Search and Rescue holds a monthly business meeting and classroom training on the first Wednesday of each month at the Bergen County Institute for Law Enforcement. Those considering joining us should come to a meeting and meet the team. Prospective candidates should arrive at 7:00 for a new member orientation.
For more information about meetings please Contact Us.
2018 Meetings
January 3
February 7
March 7
April 4
May 2
June 6
July 11
August 1
September 5
October 10 * Note Date Change *
November 7
December 5
See the full calendar.