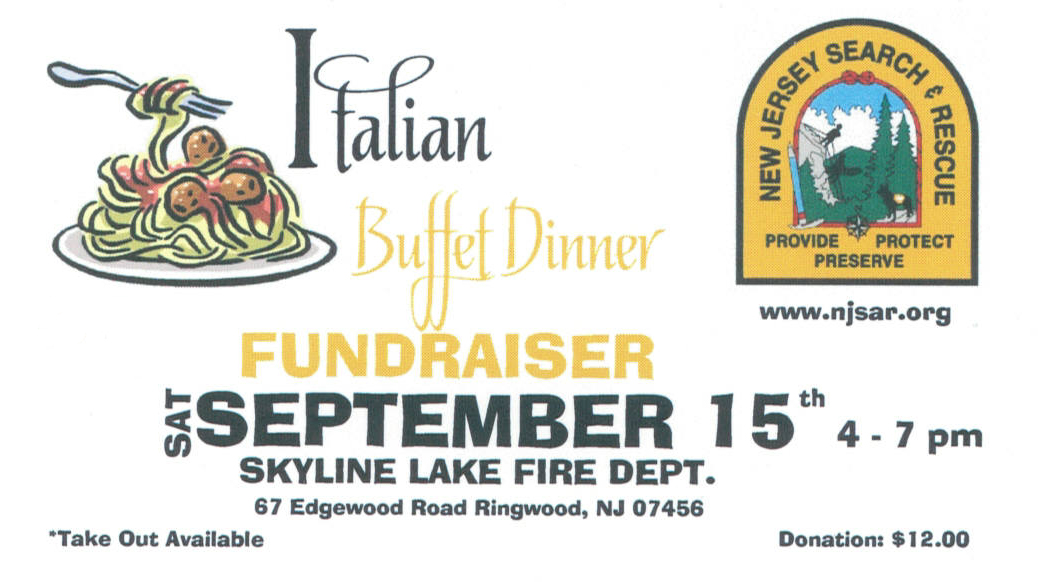 Use any credit card or PayPal for a fast, safe, and secure transaction. If you don't have a PayPal account, and you don't want to open one, you can still use your credit card. When you land on the Paypal site, click the "Don't have a PayPal account?" link instead of signing in and then use your debit or credit card as a PayPal guest.
Add a ticket to your shopping cart and for higher quantities of tickets, change the quantity, click the green refresh icon, and then check-out.
Bring your Paypal receipt to serve as your ticket(s).
Questions or concerns please contact Bill Winterbottom at bill.winterbottom@njsar.org
Dinner Tickets
One Ticket to NJSAR Italian Dinner – September 15, 2018: $12.00